Achieve Perfect Eyebrows Without The Fuss!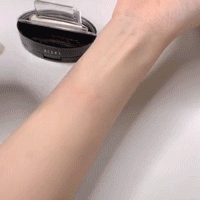 Your brows are significant facial features that can define your entire look. So if you want to put an end to all your eyebrow troubles, then look no further than this Adjustable Eyebrow Stamp Set! It allows you to create a natural & perfect eyebrow shape in seconds, which makes it an excellent option for those who are always on the go & beginners who waste a hefty amount of time drawing their brows every morning.
Unlike similar products, it has an adjustable brow arch that lets you create the desired brow shape that is perfectly suitable for your face shape. The stamp features a unique formulation that is highly pigmented & waterproof to ensure that you will have gorgeous brows all day. 
Features:
ADJUSTABLE ARCH - It helps you create a softer or more structured brow shape.


COMPLETE SET - The set has the perfect combination of a no-mess stamp & brow powder to give you a natural, flawless brow shape.


TIME-SAVING - A reliable grooming accessory that lets you have evenly-shaped eyebrows in seconds.


PERFECT FOR THOSE WITH THINNING BROWS - Shape & define for a fuller brow or fill in sparse eyebrows.


GREAT FOR ALL-DAY WEAR - This fine powder is specially formulated to be long-lasting and resistant to water & sweat.


CREATE DIFFERENT LOOKS - You can shape your brows according to your preference and have either straight, slightly curved or bridge shape eyebrows.


QUICK & EASY - No makeup skill required, just stamp to create perfectly-looking eyebrows.


WIDELY USED - Ideal for those who are always in a hurry and have no time to spend on making their eyebrow shapes perfect.


PORTABLE - Snap the stamps into the compact lid to easily take it with you wherever you go.



NO-FUSS REMOVAL - Simply use a makeup remover or soap to remove brow powder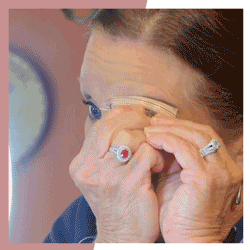 How to use:
Take out the brow stamp.


Press it on the eyebrow powder.


Position the stamp at your brow bone to determine placement.


Gently place the stamp against the skin and press.



After painting the eyebrow, you may use an eyebrow pencil for more contour definition of your desired shape.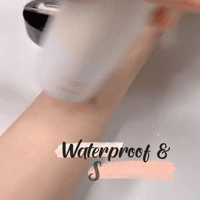 Specifications:
Shelf Life: 3 years

Colors: Midnight, Auburn, Chocolate, Ash Brown

 
Package Include:
1 x Adjustable Eyebrow Stamp Set