For guaranteed seamless operations & consistent drilling pressure, this Precise Hand Drill Set deserves a rightful place in your toolkit! It effectively provides enhanced precision & increased control for working on craft projects or with delicate materials.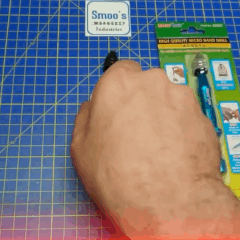 This handy tool features an adjustable 3-jaw chuck design that allows you to rotate vise head easily & a grooved grip for optimum leverage. It offers excellent versatility & smooth action that requires minimal effort in penetrating a wide array of materials, which makes it suitable for various applications.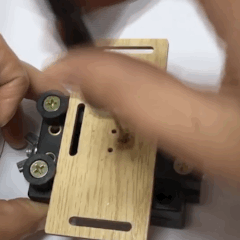 FEATURES:
PINVISE AND DRILL BIT SET - Includes 1 piece of hand drill and 10 pieces of twist drill bits in 5 different metric bit sizes (2 x 1.0mm, 2 x 1.5mm, 2 x 2.0mm, 2 x 2.5mm, 2 x 3.0mm)

MATERIAL - Pin vise and chuck are made of aluminum alloy; Twist drill bits are made of high speed steel 4341; The knurled handle and hex shaped swivel end is designed for comfort and grip. Swivel end for easy manual drilling.

3-JAW CHUCK - Adjustable 3 Jaw hardened steel chuck to tightly grip small drills, deburrers, wires and reamers whose diameter is between 1/ 64 to 9/ 64 inches

FOR PRECISE DRILLING JOBS - Holds Drill & Router bits for precise hand drilling and shaping of materials. Perfect for situations where a standard hand drill or drill press is too cumbersome, such as electronic assembling, tool-making, model making etc.

NOTICE - Please notice that the pin vise is a manual tool instead of a power tool and the twist drill bits can't be applied to drill in material as hard as steel, iron and stone.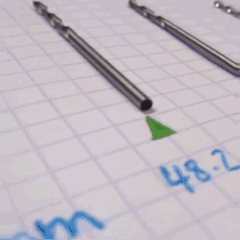 SPECIFICATIONS:
Material: Aluminum Alloy

Size: 3.94* 1.96* 1.96Inch

Weight: 0.06lb

Packet: 1 piece of hand drill and 10 pieces of twist drill bits in 5 different metric bit sizes (2 x 1.0mm, 2 x 1.5mm, 2 x 2.0mm, 2 x 2.5mm, 2 x 3.0mm)