An unclean aquarium is harmful to the life of your pet fish. Maintain the sanitation of your water pet's habitat with the help of this Eco-Aquarium Water Purifier Cube.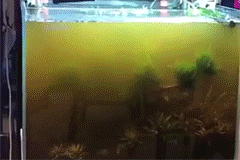 Features honeycombed structure and advanced ultra-adsorption activated carbonthat filters dirt, cloudiness, and odor.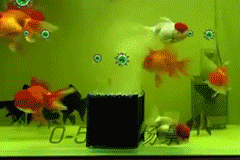 Solid composition, no powder, no impurities,does not cause black water. Say goodbye to the trouble of constantly changing cloudy aquarium water.
FEATURES:
Ultra-Strong Filtration & AbsorptionFilters and absorbs any dirt, bacteria or chemical in your aquarium. The adsorbed material is firmly controlled and oxidized to improve the filtration efficiency while extending the service life of the cube.
Safe For Water Pet
Significantly reduces the death rate of aquarium pets and promote better health due to purified water. Made of natural and non-toxic material, BPA-proof.
No More Murky Water
Effectively absorbs tannins and phenols and avoids the water from getting murky. Maintains the water's PH level as well as overall cleanliness.
Long Lasting Effect & Reusable
After placing the purifier cube, your fish tank will be guarantee to stay clean for 3-6 months. Our filter is reusable and it can be rinse and replace anytime.
HOW TO USE:
Wash the cube with warm water before using.
Put the cleaner inside aquarium. Best recommended placement is near the water inlet of fish tank pump.
Each Cube is suitable for upto 39 Gallons. If the size of your tank is bigger then please buy accordingly
NOTES:
Do not position the grid filter downward, otherwise it may clog up and affect the filtration effect.
For best results, rinse or replace the filter every 3 to 6 months.
SPECIFICATIONS:
Material: Activated carbon
Size: 10*10*10 cm
Net weight: 200 g