Litter scoop & waste bag system combined into one. Designed for quick sifting with less dust. Just squeeze bin to detach scoop. Scoop can be placed upside down in bin for storage.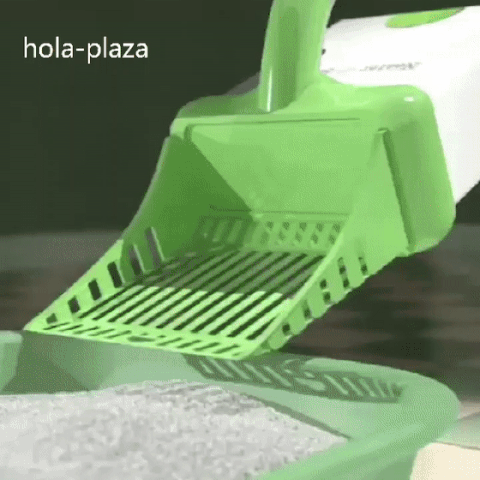 EASIER - Scooping & bagging combined into a quick, easy, one hand operation
CLEANER - Attached waste bin and clever trap door design makes cleaning the litter box a whole lot easier!
SANITARY - All in one system keeps the mess contained. No more spilled litter!
FAST DISPOSAL - When finished, just detatch the scoop from the waste bin, tie closed the waste bag and throw away
VALUE BUNDLE - Includes 5 rolls garbage bag!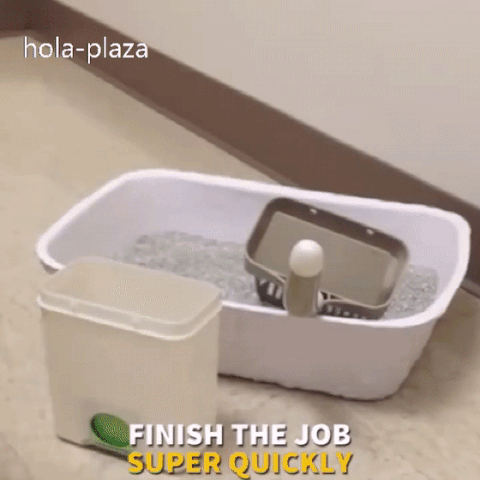 Scooper dimensions are 5.9 x 5.6 x 11.7 inches
Waste bin conveniently doubles as a caddy to store the scoop!
The Cat litter shovel makes it fast and easy to clean your litter box by putting waste in the bag with just a tilt of the wrist!
Scooper bags and bin should accommodate the daily waste from 1 to 2 cats. If you do not clean the litter box every day, or if you have two or more cats, you may need to use more than one bag per cleaning.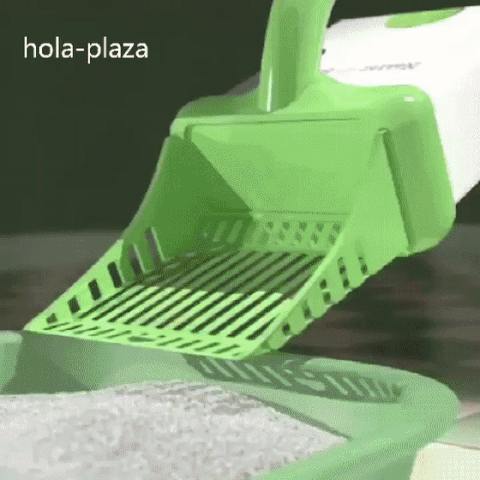 1. When lining the bin with a bag make sure to push the bag all the way to the bottom of the bin and into all four corners.
2. Be sure to sift out clean litter by shaking the scoop back and forth before dumping the waste into the bin to avoid filling the bin with clean litter.
3. After every 2-3 scoops shake the bin or tap the bin on the floor to eliminate air pockets and to get the waste to settle to the bottom of the bin which will create more room to continue scooping.
4. If a large clump gets caught between the scoop and the bin simply shake the scoop a bit in the upright position to get the clump to fall into the bin.,
5. For extremely large clumps you can use the edge of the scoop to cut the clump in half before scooping.
Extra note: The Scooper is not designed to work with pellet style litter.
Package contains:
1 pcs* shovel