Treat Your Lower Leg and Foot Swelling!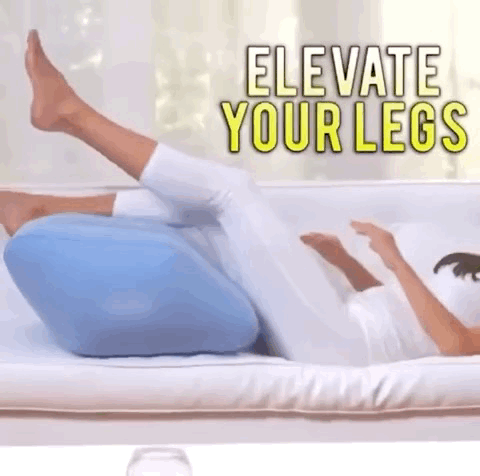 With THE LEG ELEVATION PILLOW, you can continue with your daily activities without any hindrance. Not only it promotes better blood circulation for healthier legs, soothes aching legs after a long day of standing or walking and eases lower back and hip pain.
Features:
Maintains the correct position of the legs and ensures proper blood circulation, relieving pressure off swollen veins in the lower leg, feet and ankles.


Helps reduce or alleviate swelling, pain and removes edema.


The pillow is made with breathable mesh cover that allows for air circulation and prevents heat build-up.


Lightweight leg pillow is easy to store when not in use and travel with while on the go.


Hypoallergenic & anti-bacterial design.



The Pillow is inflatable which makes it easy to carry when you travel.

Specifications:
Material: PVC

Size: after inflated: 20 * 10 * 16 cm, Inflatable pump: 16.5 * 2.4cm/6.5*0.95in

Color: As shown 
Package Include:
1x Inflatable leg pillow

1 x Inflatable pump