According to our luxurious celestial crystal ball, the future looks stormy. The glass ball works like a plasma earth: as the "lightning" moves along the surface of the finger, what follows the finger is a dazzling blue electricity emanating from its center.
For a long time, thunder rolled around on the pedestal, and a group of witches seemed to hold their destiny in the cold, gem-like grip of fate.
Tabletop crystal ball Halloween prop
Glass ball operates like plasma globe
Indoor use only
imported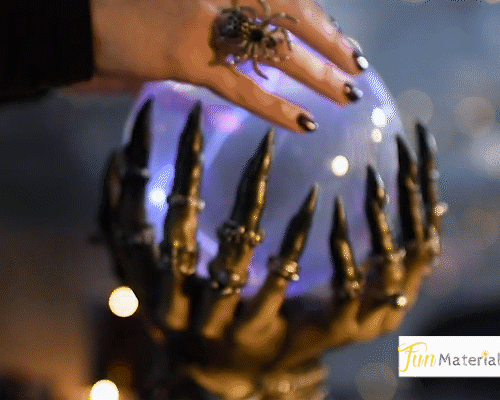 The future looks stormy, according to our Deluxe Celestial Crystal Ball. Glass ball operates like a plasma globe: "lightning" follows a finger as it moves along the surface, a dazzling blue strand of electricity from its center. All the while, thunder "rolls" from the base, a set of witch's hands that seemingly hold fate in a cold, bejeweled grip. One of our favorites this season.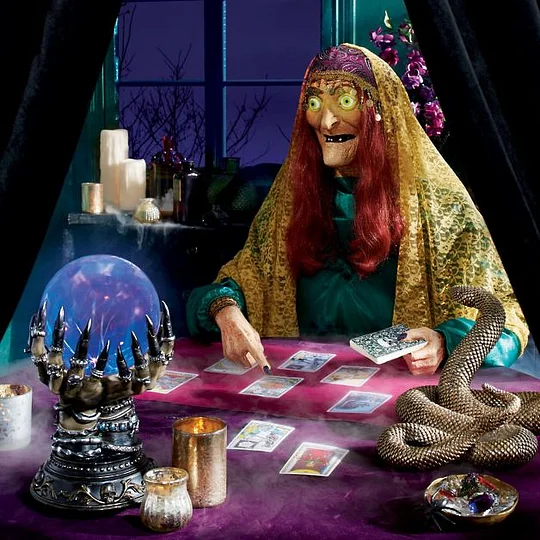 Deluxe Celestial Crystal Ball (164068): 6-3/4" dia. x 12-1/2"H, 3 lbs.
One of our favorites this season.
Ball operates like a plasma globe
Polyresin base and witch hands; affixed to globe
Indoor use only