Have some extra boost to your boobs while having extreme relaxation with this Electric Breast Massage Pad!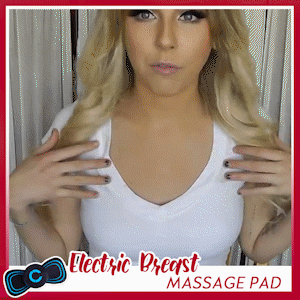 This Breast Massage Pad is designed to provide a natural massage to the chest acupuncture points for enhancing and enlarging the breasts.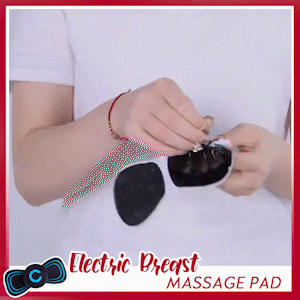 Made of skin-friendly silicon fabric that adheres to your skin securely, it delivers 6000 vibrations with 6 strength levels to reactive cell renewal and improve skin elasticity against sagging.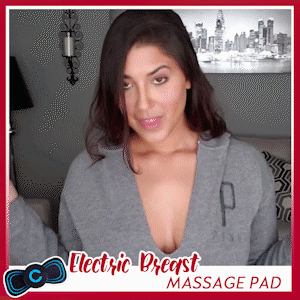 15 mins of using this pad a day will give your breast up to 3 cups larger!
FEATURES
Ultimate Breast Enlarger. By emitting low-frequency pulse this massage pad effectively enlarges, lift and sculpt your breast up to 3 cups larger!
Ergonomic Design. This massage pad is designed with soft and lightweight wing shape to perfectly suit your chest.
Various Mode. It has 6 modes and 15 gear positions using ems low-frequency pulse technology that provides a high-tech comfortable massage!
Breast Massage Anywhere. Its wireless, seamless and self-adhesive design makes it suitable underneath the clothes. it is small making it easy to carry around.
Ultimate Relaxation. A high-tech, human-like massage that vibrates with mild heat which sooths the skin and relax your muscles.
For All Body Parts. You can also use it to your neck, back, waist, hip, legs and any other parts with muscle tension.
INSTRUCTIONS:
Twist the host with the gel patch.
Uncover the transparent film on the gel patch.
Attach the instrument to the area where you need to massage.
Press the "ON/INC" button to turn it on, the light is always on, press the "ON/INC" button again to start, the light flashes.
Press the PROGRAM button to select the desired mode.
Adjust to the massage intensity that suits you. Continue to press "ON/INC" to increase the intensity and "OFF/DEL" to decrease the intensity.
SPECIFICATIONS
Material: Silicone

Usage mode: A~F (6 modes)

Frequency: 1~100Hz

Output current: up to 9.8mA
PACKAGE INCLUDED
1 pair x Electric Breast Massage Pad