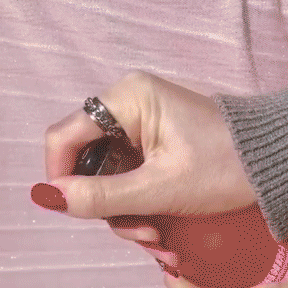 The highly polished stainless steel ring is highly polished. Rotate the ring, making you want to rotate it.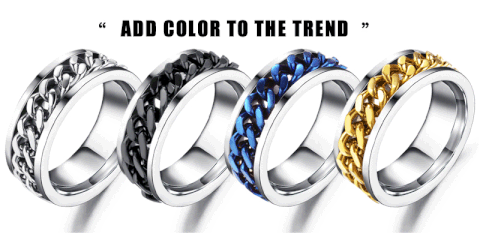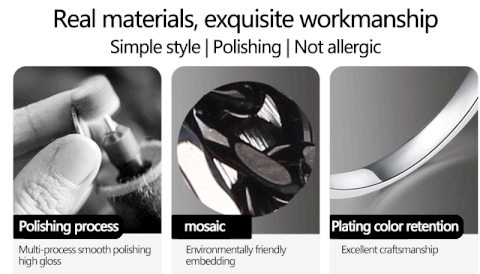 Titanium steel men and women rings, Rotating ringReal materials, exquisite workmanship
Stress relief tool
This ring is characterized by an inner ring fixed on the main chain belt, which can be manually rotated. This is a very interesting ring. It is a stylish design suitable for daily use and is very suitable as a tool to relieve stress, especially for mania Or restless people.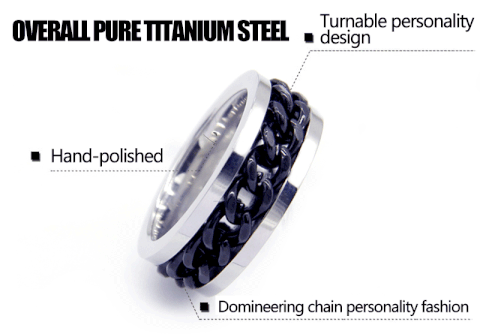 Overall pure titanium steel
Turnable personality design
Hand-polished
Domineering chain personality fashion


Designed by a famous French designer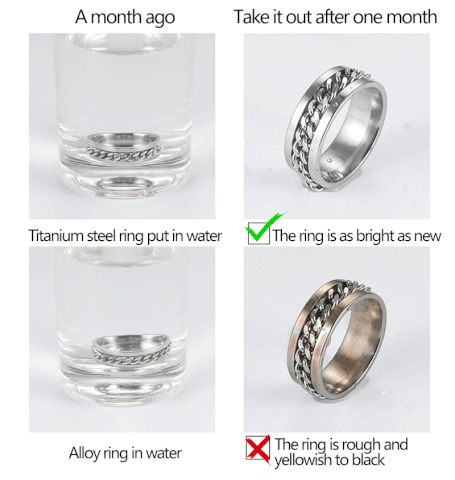 The difference between titanium steel and alloy
High-quality materials: made of 18-carat titanium steel, 316L stainless steel base, healthy, durable, anti-allergic, never fade, non-degradable, scratch-resistant, smooth high-polished inner surface, can be comfortable. Polished stainless steel chainring, both men and women. Very long-lasting and electric color retention.