They say that OUR FEET are OUR BODY'S STRUCTURAL FOUNDATION, and any problem with it will EVENTUALLY AFFECT the ENTIRE BODY. That is why we are excited to OFFER a product that not just provide a service for our feet but for our whole body's benefit as well.
Introducing the Pro Electrode Foot Stimulator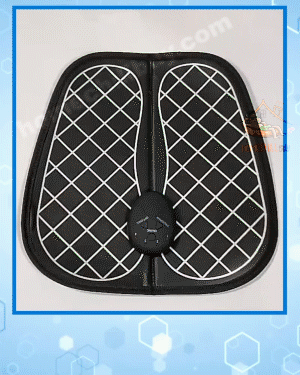 Pro Electrode Foot Stimulator is a FOOT MASSAGER that is made of NATURAL RESIN material. It works as a FOOT MASSAGER and MUSCLE SIMULATOR in one.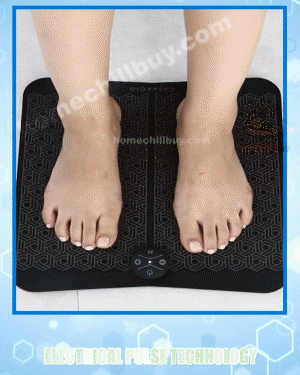 It is SPECIALLY DESIGNED as a HUMAN FOOT SHAPED to TARGET the MAIN SPOTS EFFECTIVELY and ACCURATELY and ACCUPUNCTURE POINTS in HUMAN FEET for TREATMENT.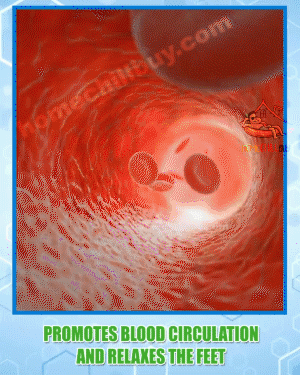 It has an INFRARED HEATING and VIBRATION MASSAGE TECHNIQUE and has an INTELLIGENT SPEED CHANGE BUTTON to ADJUST vibration speed according to your own comfort level to ACHIEVE the BEST MASSAGE experience.

Pro Electrode Foot Stimulator can SIMULATE the MUSCLES of the FEET and CALVES with its LOW-FREQUENCY PULSE TECHNOLOGY that PROMOTES BLOOD CIRCULATION and RELAXES the feet.

It RELIEVES the PAIN and REDUCES FATIGUE. It is PORTABLE and HANDY, so you can CARRY it ANYWHERE with you to PROVIDE an INSTANT RELIEF when needed.

It is SAFE and COMFORTABLE to USE as it is SOFT as a YOGA MAT. It is SKIN-FRIENDLY and its HARMLESS to users.Though this product is very good it is not suitable for a person who has HEART DISEASE and HIGH BLOOD PRESSURE. Anyone FITTED with a PACE MAKER or AUTO Implanted CARDIAC DEFIBRILLATOR. PREGNANT WOMEN are NOT ADVISED to USE this product and Person who has DEEP VEIN THROMBOSIS to AVOID MOBILIZING CLOT.
SPECIFICATIONS
Size: 320*320mm

Weight: 200g

PACKAGE INCLUDES
1 x 

Pro Electrode Foot Stimulator