AN ALL-IN-ONE POLICE RESCUE AIRCRAFT TOY THAT CHILDREN LOVE!
Kids of all ages would enjoy this full troupe of rescue vehicles. Having a powerful play set like this will give them a feeling of control and maturity, even if just a little. They will have loads of fun playing pretend and just having this whole set. This is complete with trucks, cars, an airplane, and several accessories for a strong brigade.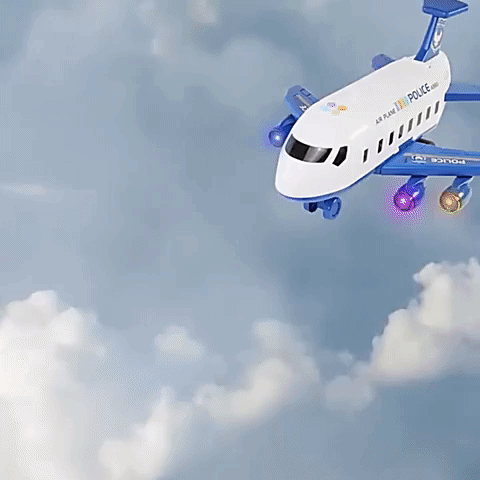 KIDS CAN LEARN ABOUT POWER AND RESPONSIBILITY.

With adult supervision, the adult can guide the child by explaining each vehicle and its purpose while playing with the little one. Any toy can be educational with the right mentors. This airplane set comes with many various parts, while the airplane itself has speakers for music, poems, story-telling, a little aviation history, and sound effects. More functions mean more learning for children and toddlers.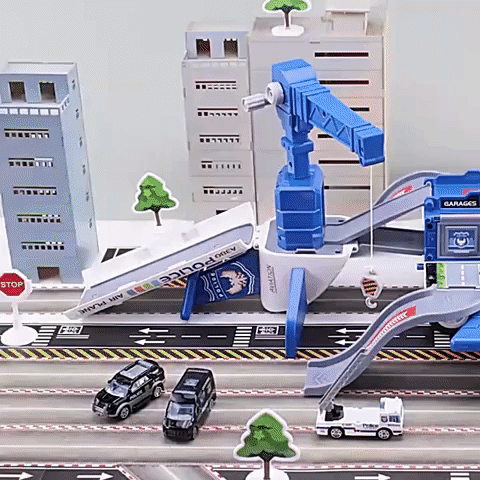 THE COMPLETE PACKAGE!
A full force brigade ready to show up wherever they are needed. They will be on patrol and alert at all times. This Airline Toy comes with cars, slides, sounds, and more! Perfect to play with for kids of all ages. Perhaps a new favorite toy of your children. This means hours of endless fun for a bunch of kids or a lone wolf!
SPECIFICATIONS:
Material: ABS Plastic
Power: 3 x AA Battery (batteries not included)
Airplane Size: 15 x 8.7 x 13 inches
PACKAGE INCLUSIONS:
1 x Airplane Toy
4 x Car Toys
11 x Accessories
BUY NOW!