SHOW THE WORLD YOUR BALLS WITH A DOOR KNOCKER - THE WORLD'S FUNNIEST DOOR KNOCKER!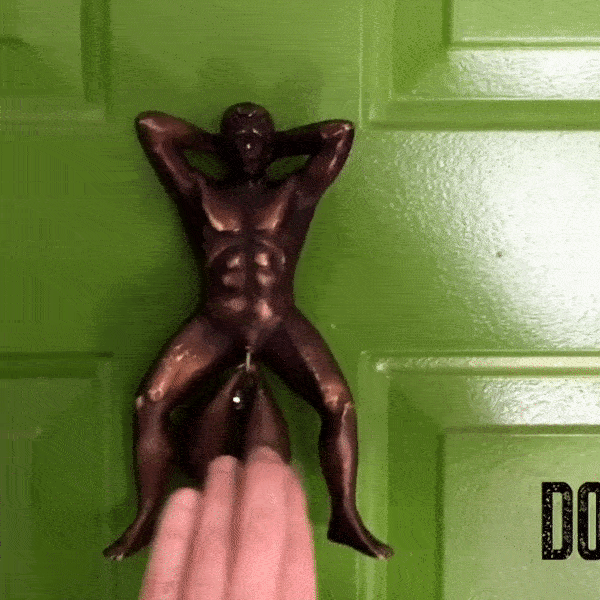 You've got to have some pretty big balls to put this knocker on your front door!
Keep solicitors at bay by making sure they know exactly who they're dealing with before they even get around to knocking on the door.
Show the world your balls, the world's funniest door knocker!

Description:
Functional doorknob: sturdy and firm, the goalball is not only a unique door decoration, but also a fully functional doorknob. Impress those who marvel at the door!

Horoy game gift: Show your ball to the world with croquet. It is a fun gift for unisex! This is the perfect joke for bachelor parties, white elephant exchanges, weird housewarmings or surprising Christmas mornings.

High-quality structure: The size of the goal goal is 5 inches high and 2.5 inches wide,They are heavy, well-hung balls!
It can be installed on any plane: brass croquet knocks are installed with bolts included, suitable for most standard doors. No matter where you put the balls, they will definitely attract people's attention!

Ready to use: After the gateball is assembled, visitors to the front door, your male private space and even the bathroom are always welcome!
Package

.1*Funny doorbell