The key to youthful & flawless skin! 
Our
Organic Skin Spot Purifying Serum
is a
painless, non-surgical 
treatment to
remove all spots, moles, warts, skin tags, freckles
and more on both face and body.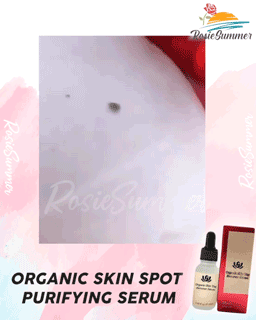 Formulated with
natural herbal
ingredients, it
penetrates deeply
under the skin with
fast-acting
effect, which 
breaks down dark spots, skin tags and moles
and let them
fall off naturally
within the first
7-10 days
of usage.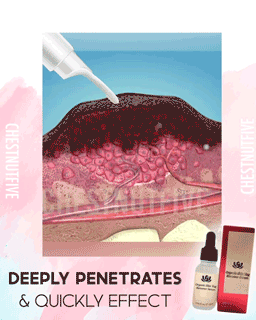 Unlike cosmetic surgery that may cause 
bleeding, burning or other side effects
, this organic serum
safely
flattens down moles and spots

without leaving any

scars or irritation

to the skin, making it perfect for

all skin types.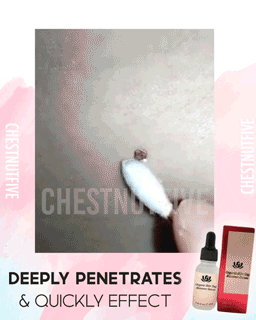 FEATURES:
Fast Acting Result:


Removes the annoying flaws, including all spots, moles, warts, skin tags, skin marks, skin spots, freckles and any other blemishes within the first 7-10 days of usage.




Effortlessly Professional:
Easy but effective, an affordable painless, non-surgical treatment that you can apply to your skincare routine everyday.


Flawless Skin:
Make your skin clear, flawless and spotless again effortlessly and safely!


Painless & Traceless:


No bleeding, burning or any side effects. No scars or irritation will be formed by letting moles and spots fall off naturally.




Natural Ingredients:
Formulated with natural herbal ingredients, including Sophora Flavescens, Cortex Pseudolaricis, Folium Isatidis, Menthol, which breaks down and flatten off tags, moles and spots. 


Dermatologically Safe:


Hypoallergenic, perfect for all skin types, even for sensitive skin. 





Widely Applicable:


Perfect for spots, moles, skin tags etc. on both face and body.
SPECIFICATIONS:

Main Ingredients: Sophora Flavescens, Cortex Pseudolaricis, Folium Isatidis, Menthol
Weight: 20ml
Shelf Life: 3 Years
PACKAGE INCLUDES:
1pc x Organic Skin Spot Purifying Serum