💯Payments Via PayPal® and CreditCard.
⭐Returns>> 100% Money Back Guarantee.
PRODUCT DESCRIPTION
This Fine Cast Fountain Dragon Sculpture Water Feature is Magical & Mystical.
For example a Majestic Dragon Sculpture nearly half a metre tall. He will watch over your garden with true grandeur and will last forever.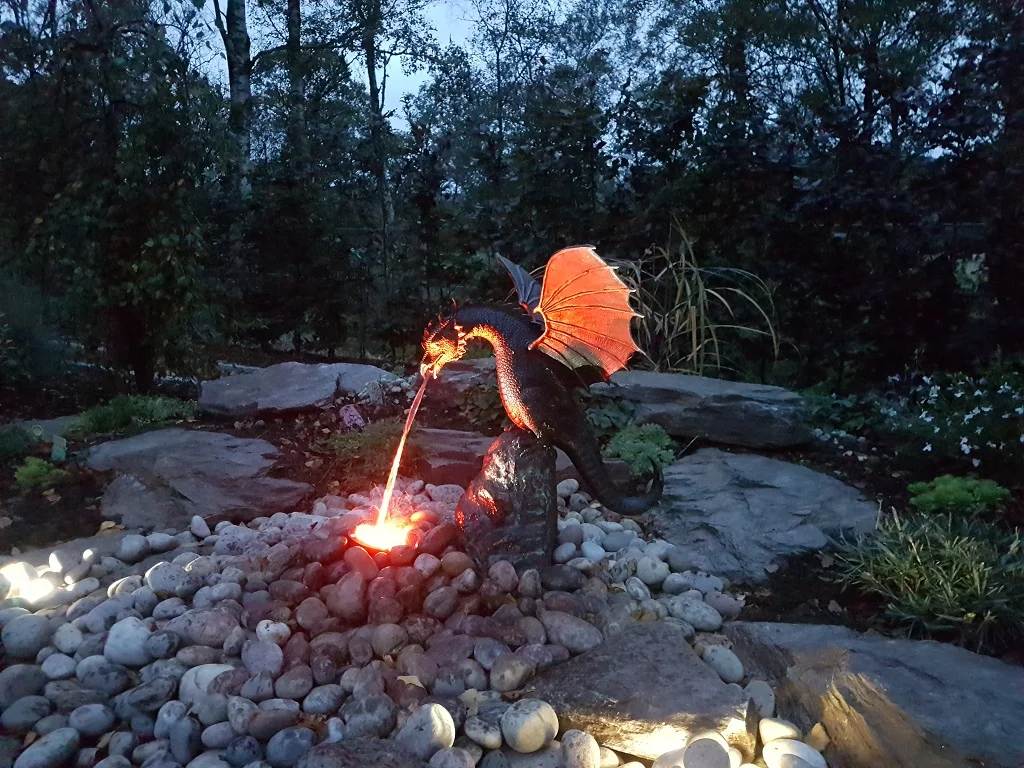 All of our resin collection has a full guarantee against rust, resin it cannot corrode or rust. The realistic bronze finish will never fade or rust, and will continue to be used throughout the year.
Therefore this Fine Sculpture Fountain Dragon Water Feature is prefect for a garden.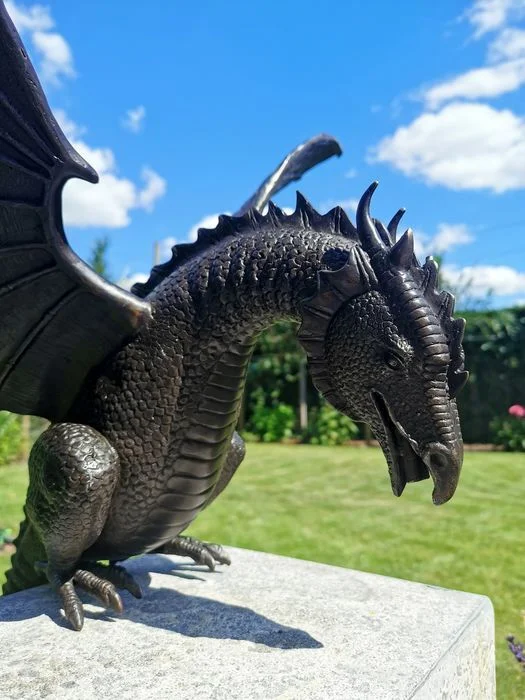 This resin Sculpture Fountain Dragon is from the world of mythical creatures and is a serpent like legendary beast that can fly with it's wings outstretched nasty horns and breath fire and is generally regarded with fear. St George famously slayed the Dragon and they have been mentioned through the ages as monsters that should be tamed or over come. Often said to live in caves making them even more mysterious.
To have your very own Dragon in your garden spurting water is likely to be a great talking point.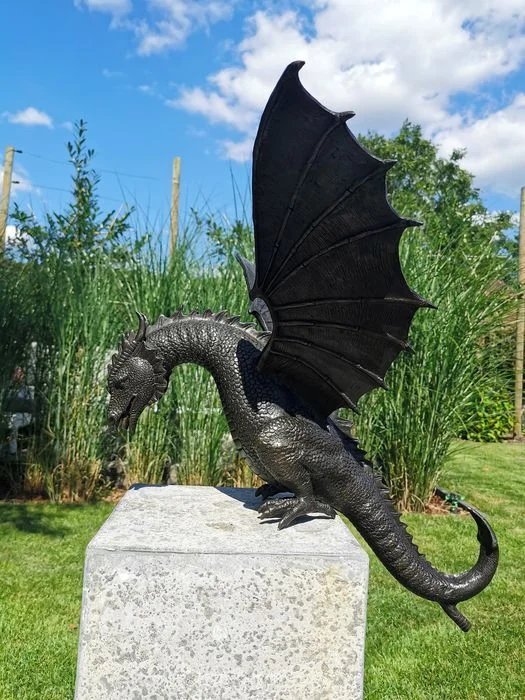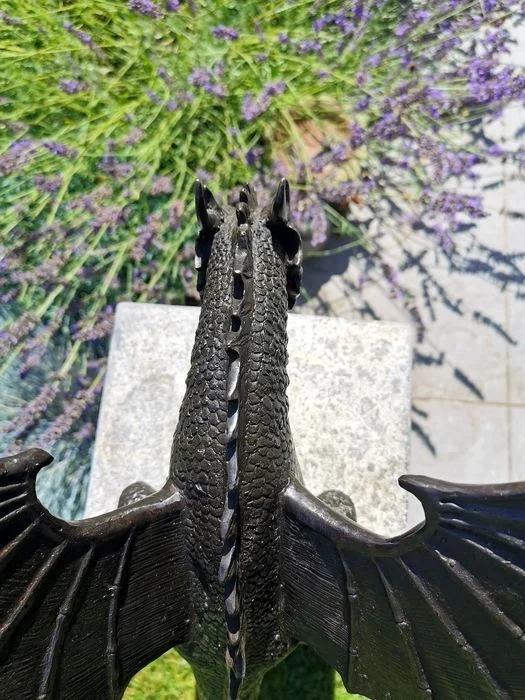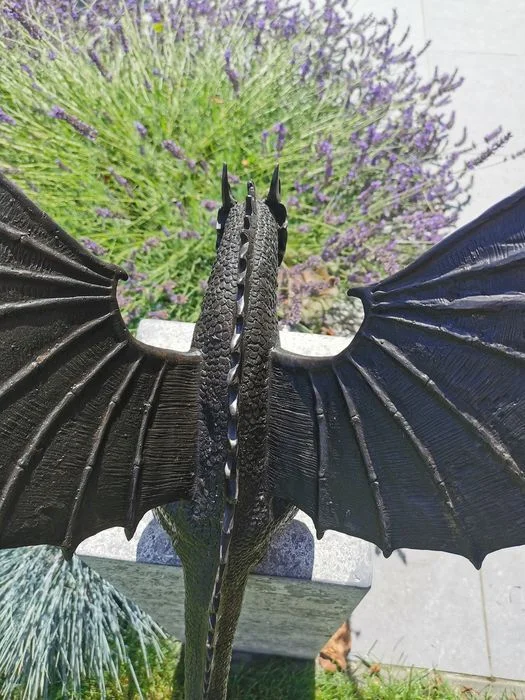 The precision-cast dragon rests on a stone block, and the sculpture can be placed on a pedestal or on any flat surface. There is a water inlet at the end of the tail, and water splashes out of the mouth. You can connect the tap directly with a water pipe, or you can use a pump to pump water in a pond to provide flowing water power. (The store has a suitable power pump can be purchased together, buy together to enjoy a discounted price)
It can be placed in the garden as a fountain landscape, or as a decorative statue in any position.