Enjoy a Spa Day At Home with Dreamy Rainbow Bubbles
Just throw the LushSoak Moisturizing Rainbow Bath Bomb in your bathtub and watch it explode to end the stressful day! This unique bath bomb releases a rainbow pattern of vibrant bubbles that fizz on the water's surface, exciting your senses while making your bath more enjoyable. Formulated with essential oils and other skin-improving ingredients, the rainbow bath bombs gently nourish and moisturize your skin while stimulating blood circulation, leaving it soft, silky-smooth, and lightly scented following the bath.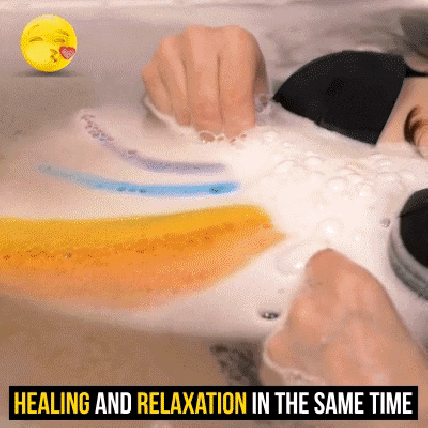 FEATURES:
Infused With Natural Ingredients:

 

sea salt, avocado extract, rose extract, juniper essential oil, and grapefruit essential oil make this a safe bath bomb for children and people of any age
Moisturizing:

 LushSoak Moisturizing Rainbow Bath Bomb will leave your skin

 

silky smooth and lightly scented, reduce physical discomfort and fully relax after a whole day of work.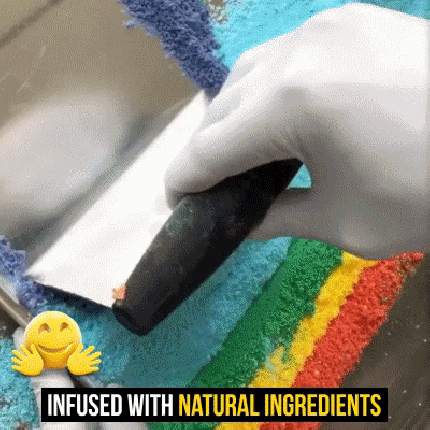 Foamy Rainbow Bath Bomb:

 

Shower Bombs Fizzes for up to 10-20 minutes while creating a lovely rainbow-like stream of color on top of your bathwater. Take a bath and experience a release of vivid rainbow colors and amazing scents.
No Residual Stains:

 

Free from glitter and artificial colors, your bathtub will be as clean as before with no stains left.
Great Gift:

 

For your kids, girlfriend, wife, mom, or grandmother. Kids love them! There's a scent for everyone to enjoy.
Don't be fooled by the dull-looking cloud shape. This hand-pressed bath bomb is full of magic. Take a bath and watch as it releases a vivid rainbow & amazing scents.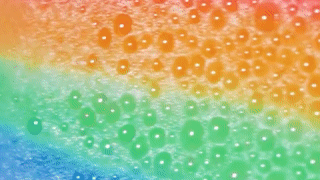 Watch as it swirls and spins making its way around your tub. Once your bath bomb has dissolved, sit back, relax, and enjoy the moisturizing and natural relaxing bath.
For best spinning and rainbow action place the LushSoak Rainbow Bath Bomb in the middle of your tub after it has been completely filled and the water is turned off.
SPECIFICATIONS:
Weight: 110g

Size:

 

11.8 x 8 x 2.9cm
INCLUDED: