Special Women's day early offer:
✔ 40% Off +
 Free Shipping for the first 200 orders
*Limited stock available, if no more stock please check back next 21st May
CURLERS MILLIONS LOVED IN THE 60S, 70s ARE BACK WITH A MODERN TWIST!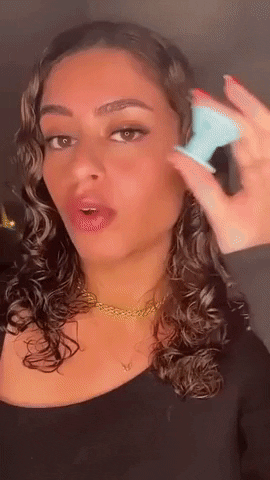 No heat, No clips, No Pins, and no power outlet
 Simply wrap the hair around your hair and fold the top over,
the longer you leave the curlers in the hair, the tighter the curl.
That's it!
 Create flawless looking curls instantly without damaging your hair or excessive heat damage. 
 

For adults, we recommend using 30 pcs or more 
The No Heat Silicon Hair Curler is super simple & easy to use. Just wrap them around your hair, wait for a few minutes and then voila! In just a few simple steps you will be able to see great results without having to use heat curlers that can damage your hair! 
Works for all hair types and length, long, medium and short hair.
FEATURES:
Perfect Curls- Every single time! Delivers you effortless curls in less than 30 minutes. Simple, repeatable and super easy for anyone so you can get silky smooth curls as soon as you get it. 

Easy To Clean - Washable and light weight, can be reused for many times, so practical and economical 

Safe Curling - It doesn't damage your hair or cause any breakage due to excessive heat exposure. You just have to leave it for a few minutes and you will achieve perfect luscious curls without using heat curlers that can damage your hair later on.

Premium Quality & Durable - Made from a medical high-grade silicone that is hypoallergenic, odorless and non-slip and most importantly durable, allowing you to achieve sexy & luscious curls without any breakage.

Variety of Hairstyles: Easily create a variety of hairstyles with the right tightness => Voluminous curls, beachy waves, defined waves, textured & spiraled, tight & springy, wavy & curly, etc.
How to Use ShayCurls in 6 simple steps:
Specifications:
- Material: Ultra Soft Silicone
- Small Curlers for Tight curls
Size: outside 3.9cm/1.54in, inside 1.5cm/0.59in
 - Large Curlers for Loose curls
Size: 5.0cm/1.97in outside, inside  2.0cm/0.79in 
Women's day extra: Enjoy an extra 5% off with code 'SHAY5'  at checkout page 
Keep an eye open for the Mystery box later on after checkout ;) 
What about shipping and warranty?
All orders will be processed within 24 to 48h and shipped by your choice of shipping method at the checkout page. We ship to US, Canada, United kingdom, Ireland, All Europe, Australia and New Zealand.
ShayBun products are covered by a full 1 year warranty, if your item has any defect within 1 year of use we will replace it.