Warning: This item is selling out fast!
"Never Lose Your Wallet Again"
Can't find your wallet? Not sure where you left it? Our trackable leather AirTag wallet is for those who want peace of mind knowing their precious goods are safe & secure. Please note: The Apple AirTag is not included with the purchase of the wallet and is sold separately. 
Easily Fits into your Pockets
The Smart Airtag Wallet fits into any size pocket from big to small pockets. You won't even know it's there.
Benefits Of The Product 
✔️RFID Protected From Thieves
✔️Able To Track Your Wallet
✔️Fits In All Pockets
✔️Quick Card Acess Feature
What It Looks Like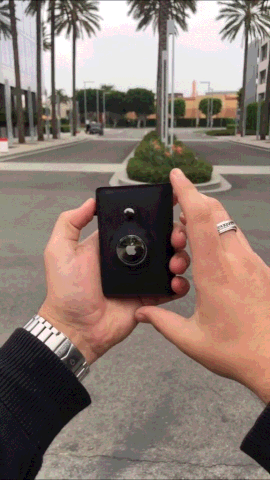 F.A.Q

Q: Does it fit in your back pocket?
A: Yes, it's small enough when you sit down you won't feel it 
Q: How many cards  does it hold 
A: Holds up to 10 cards at once
Q: Does it hold Business Cards
A: Yes, it can but will be a tight fit 
Our Fulfillment Center