Rub a-dub-dub, two naughty gnomes in the tub!Adorable Good Time Gnomes add a touch of whimsy to your garden and a smile on your face!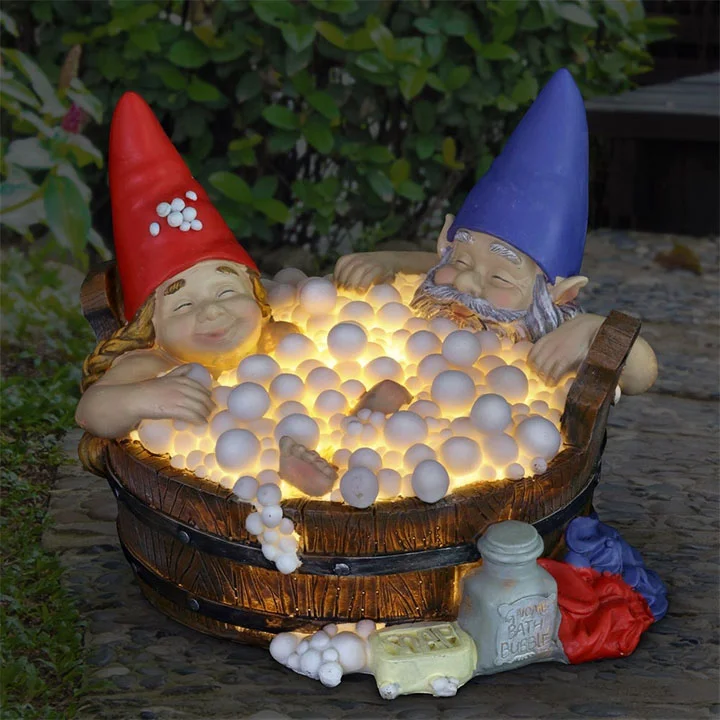 Still in love after all these years! This couple of Garden Gnomes still has it, that sweet magical charm called love. Beautifully hand painted, this adorable couple adds warmth and affection to your home. Makes a wonderful gift idea too.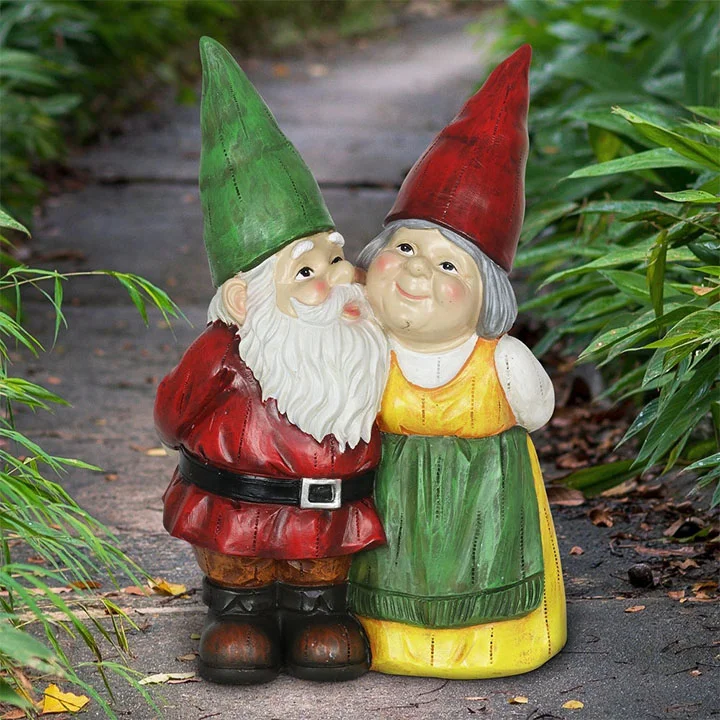 Couch potatoes day and night, these lazy gnomes aren't getting up for anything. Adorable garden art automatically illuminates at night, so you don't have to get up either! Exhart's Good Time Gnomes are always a fun addition to your home.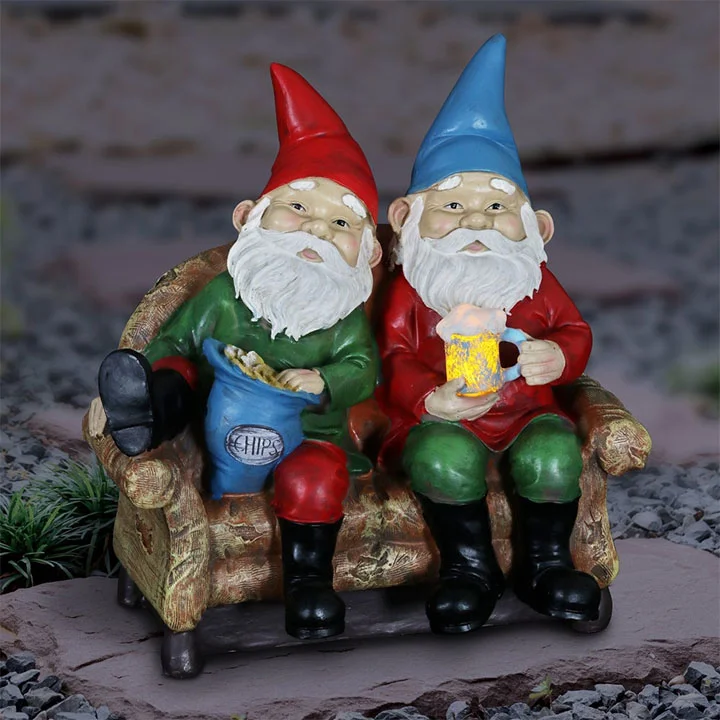 Sweet Solar Smooching Gnomes come together instantly adding a touch of warmth and love to your space.