Your dog deserves to feel warm and cozzy this winter!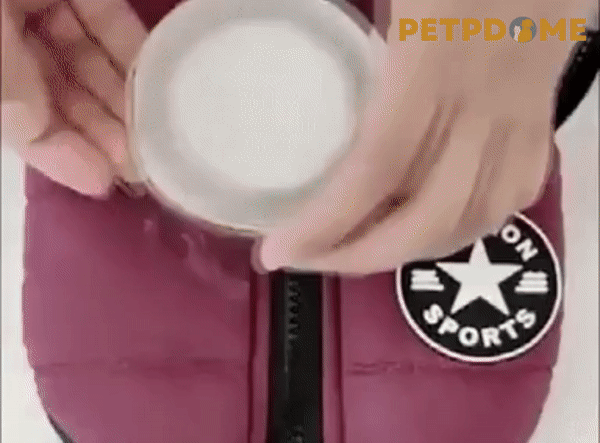 Petpdome waterproof winter jacket is perfect for keeping yourpup warm, cozy and dry during the cold seasons. This pet winter coat will help to insulate your pup's natural body heat so you don't have to worry about cold weather ever again.
The jacket has a built-in harness which easily straps on any leash so you can enjoy long walks with your furry friend even in cold weather.
Why Petpdome™ Winter Jacket?
Our jacket features thick waterproof and windproof fabric that keeps your pup warm and dry so that you can enjoy the outdoors together for longer under any conditions knowing that your dog is both safe and comfortable.
Explore the great outdoors with your favorite four-legged companion in this fleece pullover. The
soft fleece lining
and
shrinkable high collar band
can effectively prevent wind and keep your pup warm, so you can explore outside even in
chilly fall weather
.
With built-in harness of our dog jacket, your pup is safe and secure while they run and play with you. And, since it evenly distributes pressure across your pup's chest, your dog can keep up with you on all of your adventures.
The jacket's
reflective thread
is visible at night and it is designed to protect both you and your dog from any potential accidents that may occur in the dark. This dog jacket will ensure that other people see you and your beloved pet as soon as they get a glimpse of the Petpdome
jacket
!