Connect and Seal

 

your Wires
without crimping or terminals!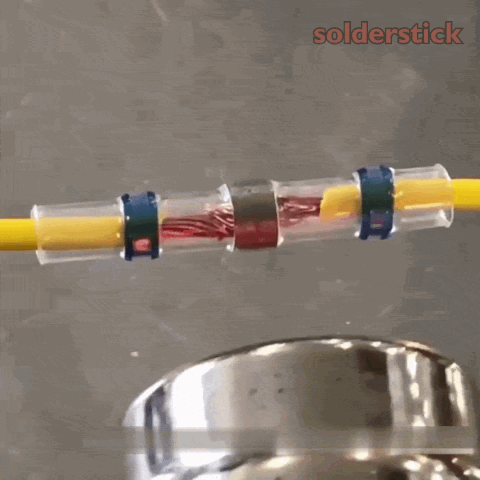 ✔️EASY TO USE - Simply position the 2 stripped wires into solderstick™ solder wire connectors and apply heat to finish the connection. The solder will gradually flow, and the insulation tubing will shrink down, creating a waterproof seal.
✔️Unique dual walled design- Color-coded tubing makes it easy to identify the right size connector for every application. Measure your wire, and easily choose the right waterproof solder wire connector by looking at the wire size chart on the box.

✔️GREAT FOR PROFESSIONAL OR EMERGENCY USE -  Our waterproof solder wire connectors are optimal for your boat, vehicle, aircraft, home and even scientific projects, ensuring secure and weatherproof soldering! Comes with a Case with compartments for easy storage and portable use!

✔️COMPLY WITH ALL RELEVANT STANDARDS: ROHS, ISO 9001:2015, SGS and CE standards.
• Minimum shrink temperature: 80°C/176°F
• Minimum temperature for solder to melt: 138°C/280°F