Our wooden stone building blocks toys set promises endless fun for kids and the whole family!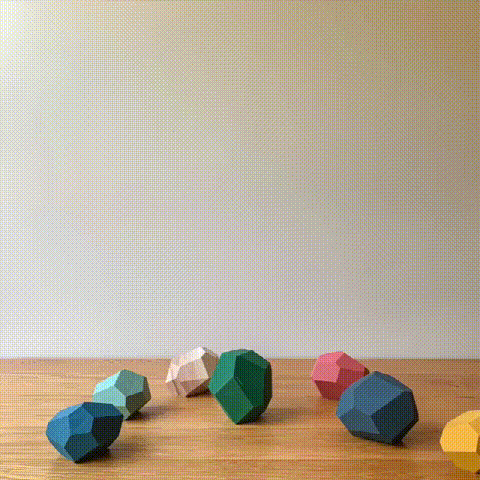 Wooden stones are handmade and unique (no two blocks are the same). Each block measures approximately 2 to 4 inches, and the weight of each block varies depending on the wood species.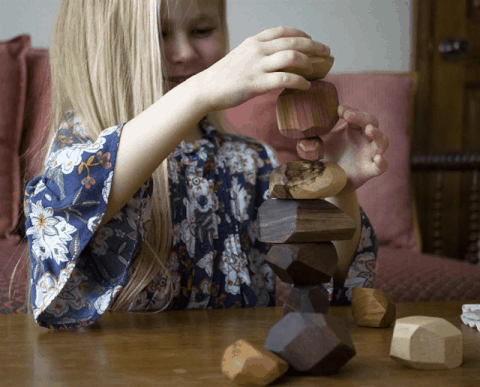 Wooden stones are wood balancing blocks that are are meant to resemble stones. With so many different shapes and sizes, they are fun to hold and stack. And children can stack stones of different shapes to the highest. Unlike regular building blocks, this wooden stone balancing stacking game can better stimulate children's psychological challenge and cultivate children's hands-on skills.
Wooden stones blocks have different bright colors, which can attract children's attention. Parents or teachers can also let children know the difference of colors through different color stones.
Wooden stones blocks make a great unique gift for that hard to shop for person. These also make beautiful and classy decorative pieces. Put them in a glass dish, stack them on your dining room table, coffee table, or desk and when children play independently, it is a toy that cultivates children's independent thinking and logic. When children play with their parents, it is an excellent interactive game to enhance their mutual feelings. At the same time, the stacked blocks can also be used as unique home decorations.
Wooden stones originated in Japan,Each block is made with the finest 100-year wood and coated with natural paints.
Please try your hand at building your own tower or bridge and discover your own balance.
Features:
Develop childrens logical thinking ability.
Exercise cooperative ability and improve practical ability.
Develop brain thinking and recognize different colors.

Specifications:
Material: Wooden
Process: Polishing
Production Process: Grinding
Surface Technology: Spray Paint